"Sow an act, and you reap a habit.  Sow a habit, and you reap character.  Sow character and you reap a destiny."    – George Dana Boardman
---

We visit schools and child care centers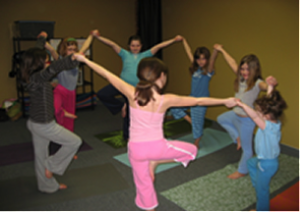 throughout the greater Cleveland area to bring fun, healthy yoga activities to kids age 3-17 of all abilities. We combine age- and ability-appropriate games, imagery, relaxation, and music with our yoga program to provide an inspiring and educational way for children to attain health, balance, and peace in their sometimes-hectic worlds.
Yoga for Kids is a fun, playful class where kids can move energy through their bodies and bring calm to their minds.  We honor the individuality of each child by creating a positive, supportive, environment where we use acceptance and patience to build confidence.  Children learn to be accepting of both themselves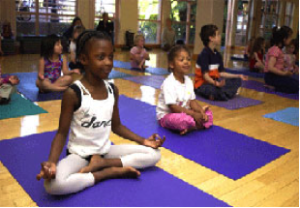 and others.
Yoga for Kids encourages children to explore their natural abilities and creativity in an active, fun, and safe way.  The program is non-competitive and non- judgmental.  It allows children to participate at their own level, which improves self-esteem.  It can be practiced by children of all ages, and of all abilities, whether or not they have done yoga before.  All children, including those with ADD/ADHD, autism, and Down Syndrome, have found success in the practice of yoga.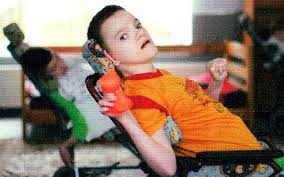 Yoga For Kids Helps Children To:
Improve posture, strength, flexibility, balance, body awareness, and coordination
Build self-esteem, poise, and confidence
Develop focus and concentration
Relieve stress
Prevent injury
Become aware of good physical and mental health at an early age
Become compassionate, respectful, and nonviolent toward people and animals
---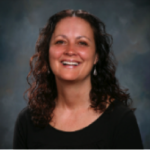 Loving Hands Yoga and Reiki founder Judith Eugene is certified through the YogaFit® teacher training program.  She grew up in a Montessori household (her mother was a teacher for 35 years) and learned from an early age how to cultivate the individual beauty in each child.
---
Yoga For Kids Class Fee
Classes are 45 minutes long and can be paid for by the school, the parents, or a combination of both.
 $45 per class when paid for by the school*
 $9 per child per class when paid for by the parents (minimum 5 children)*
 8 week class sessions, paid in advance
 If possible, we recommend separate classes for age groups 3-5, 6-8, 9-12, and 13+ (if not possible, that's ok!)
 Maximum recommended class size is 10 children
 We are able to do back-to-back classes if needed.  Additional classes are $35.*
 We ask that the yoga mats be provided by the school or the parents (available at FiveBelow, WalMart and Target)
* Prices are based on schools located within 10 minutes of Cleveland Heights.  Please contact us for a quote for schools in other areas.
---
Kids and Kids-At-Heart
Loving Hands Yoga and Reiki coordinates with schools and senior adult communities to bring the bigger and littler generations together for a fun day of yoga and making new friends.  We let the kids help teach the seniors, which empowers the kids and also helps bring out the seniors' "kid-at-heart" spirits.  Contact us to plan a fun yoga event for all ages!