For appointments call 216-408-5578
Appointment hours are Monday-Thursday 9am-8pm,
Friday 9am-7pm, and Saturday 9am-6pm
About Reiki
Reiki is an ancient gentle technique for relaxation and stress reduction that also promotes deep healing.  It is a form of natural healthcare that uses a healing energy flow to restore and maintain physical, mental, and emotional balance.  Reiki helps to ease and eliminate symptoms of illness and injury.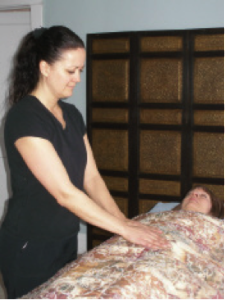 It provides deep relaxation and stress relief,  increases energy, and provides clearer thought.
People of all ages benefit from Reiki, as do animals and plants.  Reiki is being used by many area hospitals to reduce patient stress prior to surgery, and to shorten recovery time afterward.  It is also used in hospice care to comfort those with terminal illness.
Here are just a few of the things that Reiki helps with: joint pain ~ muscle spasm ~ arthritis ~ headaches ~ infection ~ tennis elbow ~ earaches ~ post-surgery healing ~ acid reflux ~ disc degeneration ~ poor circulation ~ back pain ~ anxiety ~ depression ~ grief ~ stress ~ sadness ~ low energy ~ clarity
What A Treatment Includes
Loving Hands Yoga and Reiki provides a relaxing, gentle therapeutic experience with candles and soft music. My treatments are tailored to the physical, mental and emotional needs of the client on that day, so no two treatments are the same. I use crystals and sound therapy along with the Reiki, to optimize energy balance. For those without allergies, I also use aromatherapy oils and incense for a deeply harmonizing healing experience. I receive messages for the client during the treatment from their animal and nature guides. I explain the meaning of the messages to the client, and how the messages can help them.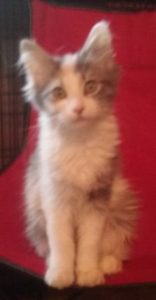 Grace-ful Reiki
The studio is home to a fabulous Reikitty named Gracie. She is a natural healer and loves to help with Reiki sessions. Sometimes she will send Reiki from across the room, and sometimes she will sit or lay on the table and give it directly. If you are not a "cat-person" or are allergic to cats, please let me know and I will recommend other kitty-free studios for you.
To learn more about what Reiki is and what it can help you with:

---
Call or email to schedule an appointment 
216-408-5578