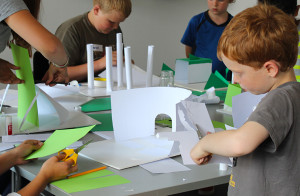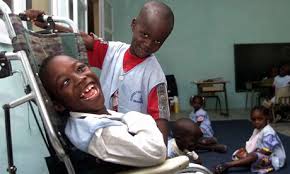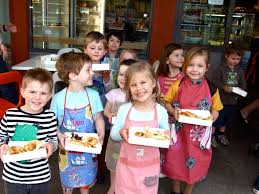 COVID-19 UPDATE: I will follow your organization's protocol.

This symbol indicates programs that are available in-person or by video
These programs help children age 5-17 of all abilities learn more about the world around them. We combine age- and ability-appropriate visual, auditory and tactile exercises to help the kids internalize the information. We provide guidance without pre-determined outcomes, so that everyone is empowered to learn and achieve.
MULTI-WEEK PROGRAMS (one-time introductory programs are also available, with more general information presented)
All About Architecture
What do Architects do? We learn about the profession of residential architecture, practice hands-on drawing, construction and physics activities, and we can even take a walking field trip to identify local architecture.
All About Interior Decorating
What do Interior Decorators do? We learn about the profession of interior decorating, practice a hands-on decorating project, put together a design collage of our "dream bedroom", and we can even take a field trip to a home-decorating store to learn about different decorating materials.
Your Family History
Learning about your ancestors can be a fascinating learning experience. How do you record your family history? We learn how to research a family tree, how to interview our relatives, and how to organize and record the information for posterity.
Sights and Tastes Around the World
Where does the world's smallest deer live? What is the Golden Section? How do you make Greek Tzatziki Dip? We discuss interesting facts about international countries, and we learn food preparation techniques while we make yummy recipes from around the world.
Food Exploration
What kind of apple is tart and what kind is sweet? What does Guava juice taste like? Who invented the pretzel? How big is a Mango tree? Kids get to taste healthy foods, learn about their history and characteristics, and vote on which one they like the best. We can even take a trip to the grocery store to learn about ingredients and nutrition.
Fun with Drama
Drama doesn't need a script! We do fun role playing and story telling activities that let kids use their creativity and imagination to act out scenes and stories. With guidance, the also kids get to act and direct their own production.
Container Gardening
Kids learn about different kinds of flowers, vegetables and herbs as we plant colorful and edible container gardens. These can be started from seed early in the spring, or later in the season with small plants. When harvest is ready, we'll make yummy recipes using our garden ingredients.
ONE-TIME OR MULTI-WEEK PROGRAMS
Sing Along
A musician with a guitar visits the kids and performs age-appropriate music that the kids can sing and dance to. We also bring hand-percussion instruments for the kids to learn how to use, and play along with the songs.
Music Games
Age-appropriate games are played using music and movement. Kids practice coordination, balance, memory and listening skills in a fun and active environment.
Fun with Poetry
A fun method for writing poetry using several organizational techniques. Kids get to brainstorm on the content, and arrange it into various poetry formats. There is no "right" or "wrong" with this class, and kids are often amazed at what they produce.
Story Making
Starting with an intriguing picture, we fantasize and imagine the "who, what, when, where and why" background behind it, and come up with a fantasy story about the subjects and scenery in the picture. It's a great way to develop observational and creativity skills.
Songwriting and Performing
We take a well-known song and re-write the lyrics using a theme such as friendship, school, past-times, dreams/desires, etc. Using a real microphone as a prop, kids get to perform the new lyrics to a karaoke version of the song.
Cookie Decorating
We make themed cookie decorations on either pre-baked or class-baked cookies. Kids learn pastry decorating skills as well as how to creatively use common food ingredients. Great for any season, holiday or just for fun!
Art Programs
All kinds of unique creative and educational programs, such as folk art, flower arranging, fiber arts, hand sewing, rock gardens, terrariums, bird houses, paper weaving, printing and greeting cards.
All About Therapy Dogs
A certified therapy dog visits with the kids for an hour of tail-wagging love and education. Kids learn what is involved in therapy dog training, what kind of dog can be a therapy dog, and what rules the dogs need to follow while they are working. There is plenty of dog petting time also!
Exotic Animal Education
We partner with area wildlife sanctuaries to bring exotic animals, reptiles, and birds to visit with the kids. They get to learn about the animals and their habitat, see interesting and unusual animals up close, and ask questions. We are careful to be respectful of those who may be fearful of the animals.
Pony Visits
A pony or a miniature horse comes to share some fun and love with the kids.  This activity is always a big hit!  The animals are trained not to "go" while inside, and their hooves are wrapped so that your floor doesn't get scratched. We are careful to be respectful of those who may be fearful of the animals.