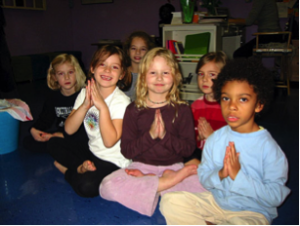 These programs give kids valuable tools for maintaining positive physical, mental and emotional health. We combine age- and ability-appropriate visual, auditory and tactile exercises to help the kids internalize the information.
These programs can be adapted to children age 5-17 of all abilities, and can be done as one-time programs or as an ongoing series.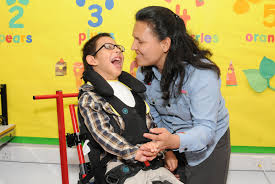 Building Strong
How do you create a strong building? A strong body? A strong mind and spirit? This unique program combines Architecture, yoga, and a goal-setting discussion group to help kids learn about the world around them, and their place in it. We'll build models, take a walking architectural field trip, relate the structure of our bodies to the structure of a building, talk about setting a strong sense of direction for our lives, and learn how to relax and stay calm through breathing and meditation.
Fun With the Healing Arts (These can also be broken out as separate programs)
Kids learn the physical, mental and emotional benefits of ancient holistic healing methods such as yoga, Tai Chi, meditation, massage, Reiki, Feng Shui, sound therapy, crystals and aromatherapy. They will also experience fun, hands-on practice.
My Awesome Life (These can also be broken out as separate programs)
Kids learn critical personal and social life skills such as positive conflict resolution, patience and understanding of others, self-esteem and self-acceptance, accepting what you can't change, gratitude, positive thinking and positive speech.