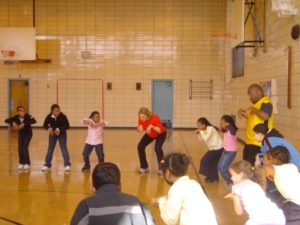 COVID-19 UPDATE: To protect my students' health and well-being, I will be doing classes by video until it is safe for us to gather as a group again.
Tai Chi uses simple flowing movements, breathing and 
concentration to achieve 
mental, emotional and physical balance.
It helps kids with relaxation, balance, breathing and visualization. Kids especially like the movements that imitate animals and nature.
Tai Chi can help young athletes focus, and can help young students take better tests.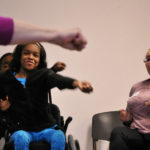 The relaxation and present-moment practice helps to bring peace and calm to all kids, including those with special needs such as ADD, ADHD, autism, poor concentration, and low energy.